Agricultural Machinery Reaps the Benefits of Aluminum Castings
LeClaire Manufacturing's aluminum castings are used on agricultural machinery manufactured by the industry leaders. Being only one-third of the weight of steel or iron, naturally non-corrosive and with numerous alloys available to meet most strength requirements, aluminum is the present and the future of the agricultural industry's castings.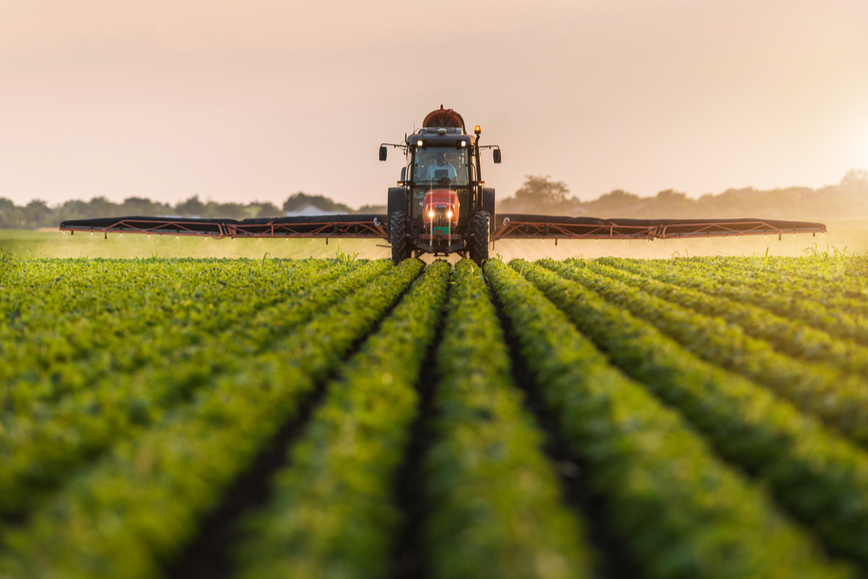 The weight advantage means greater gas mileage and less compaction on fields, which translates into lower expenses and higher harvests. Utilizing LeClaire Manufacturing's aluminum casting expertise and guidance, our customers realize functional, weight and cost benefits by converting from iron and steel weldments and castings to a lighter, non-corrosive and strong aluminum casting.
The aluminum advantage for agricultural machinery and equipment is clear. Areas and applications where aluminum castings can make an impact include:
Gear casings
Pump Housings
Fan blades and rotors
Equipment covers
And more
In each of these areas, you may already be using heavier iron and/or steel material. At LeClaire Manufacturing, we're ready to work with you to assist in the conversion process — using less of those heavy materials and gaining more of the benefits of aluminum. We know that many of your processes and machinery are likely to be working just fine. That's why we focus on identifying and facilitating only the updates and changes that will work best for you.
Secondary Benefits of Aluminum
While the immediate effect of aluminum on your agricultural machinery processes is described above, aluminum can provide several other benefits such as:
Meeting environmental and emissions regulations
Meeting road weight requirements
Aluminum Manufacturing Benefits
The aluminum manufacturing process also yields efficiencies and improvements before the equipment ever makes its way to you. These include:
Lower cost of manufacturing
Energy efficiencies in the manufacturing process
A more versatile range of shapes and designs than heavier
Working with Us
As a one-stop shop with expertise in all steps of the design and manufacturing process, we look forward to answering any questions you may have about the potential of integrating aluminum into your agricultural equipment and processes.