A Quality Process Makes Quality Castings
When it comes to quality, LeClaire rises above the competition. We build the quality into the part, not inspect it out of the part. Utilizing various quality tools, LeClaire Manufacturing ensures that our processes are capable of producing your castings on a consistent basis. Our overall process is as follows:
Start with the initial design
Make great tools
Produce the casting using the latest, state-of-the-art machines
Heat treat the casting
Finish the casting to your specification
Machine the casting as you require
Our fully staffed quality team is led by our quality manager, who previously worked at a Fortune 100 company. The team utilizes:
FARO® arms with laser scanning
CMM (coordinate measuring machine) equipment with probing capabilities
Automated straightening techniques
Poka-yoke engineering strategies to prevent human error
Lean foundry and machining techniques
Dunk and pressure decay leak-testing
Digital, real-time x-rays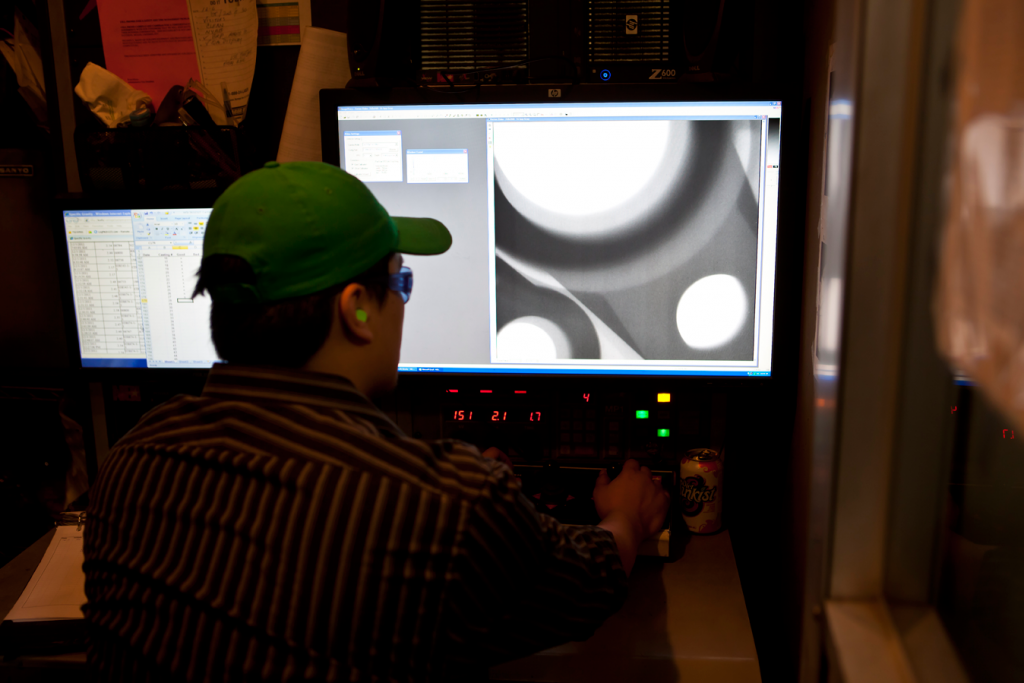 ISO 9001:2015 and ISO 14001:2015 Certified
LeClaire Manufacturing has met the requirements of ISO 9001:2015 and ISO 14001:2015 for the manufacture of sand cast and permanent mold aluminum alloy castings and machined parts.
To view our ISO 9001:2015 certificate, please click here.
To view our ISO 14001:2015 certificate, please click here.