Powering the Engine Industry
Today's engines and engine components require low weight, high strength, pressure tightness and high machinability. Aluminum engine castings offer all of these benefits, improving engine performance while providing additional advantages over traditional construction. LeClaire Manufacturing has the expertise to provide customers with aluminum engine castings that meet all of these requirements.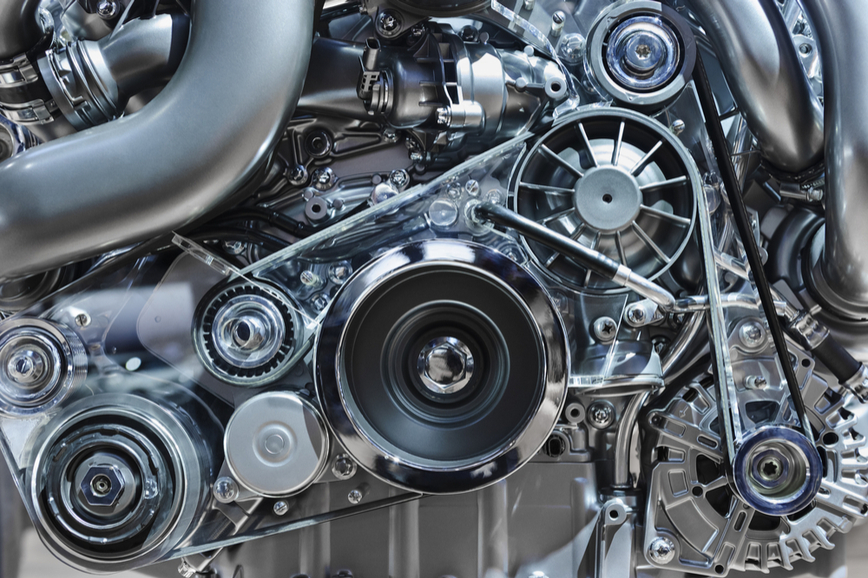 Lightweight, High-Strength Engine Castings
Aluminum alloys are used in engines and engine components in several ways. These include:
Engine block casting
Custom cast pistons
Cylinder block casting
Cylinder heads
And more
While consumer car engine casting is a major application of these components, they are used in numerous other areas, as well — including military and defense vehicles, recreational vehicles, and marine vehicles.
Aluminum Castings Keep You Running
Aluminum engine castings offer key benefits that are advantageous to the operation of the engine, as well as to the end application. These include:
Lighter weight: Any number of engine components can be created from aluminum castings, including the engine block, cylinder blocks, cylinder heads and more. When compared to cast iron engine components, the weight reduction when using aluminum is considerable. This leads to a lower overall weight for the vehicle, and more efficient operation.
Favorable heat conductivity: Aluminum is able to transfer heat better than cast iron can, providing several benefits, especially when aluminum cylinder blocks and heads are in use. Overall, the engine essentially runs a bit cooler with aluminum, yielding benefits including increased power, greater thermal efficiency and compressed ignition timing. Depending on the results desired, different combinations of these adjustments can be made.
LeClaire Manufacturing Is Ready to Meet Your Engine Casting Needs
We have worked extensively in the transportation industry, providing a broad array of components and creating benefits in many applications. Our customers also benefit from our value-added processes, including:
Steel tube inserts for fluid passages
Structural inserts for strength enhancement
Weight reduction review
Machining parts complete
LeClaire Manufacturing's customers in the engine component industry understand that when a casting leaves our facility, it has been thoroughly checked and that procedures were carefully controlled throughout the overall casting process. They know that our aluminum castings are ready for their critical and demanding applications as engine components, and this instills their confidence in LeClaire Manufacturing.
For more information about how we can provide you with this confidence and quality, contact us today to request a quote.