Overview
LeClaire Manufacturing in Bettendorf, Iowa casts and machines simple to complex aluminum sand castings and permanent mold castings. With a focus on automation of our manufacturing processes and controls, we lead the foundry and machining industry in quality, consistency and on-time delivery of aluminum sand casting and machining.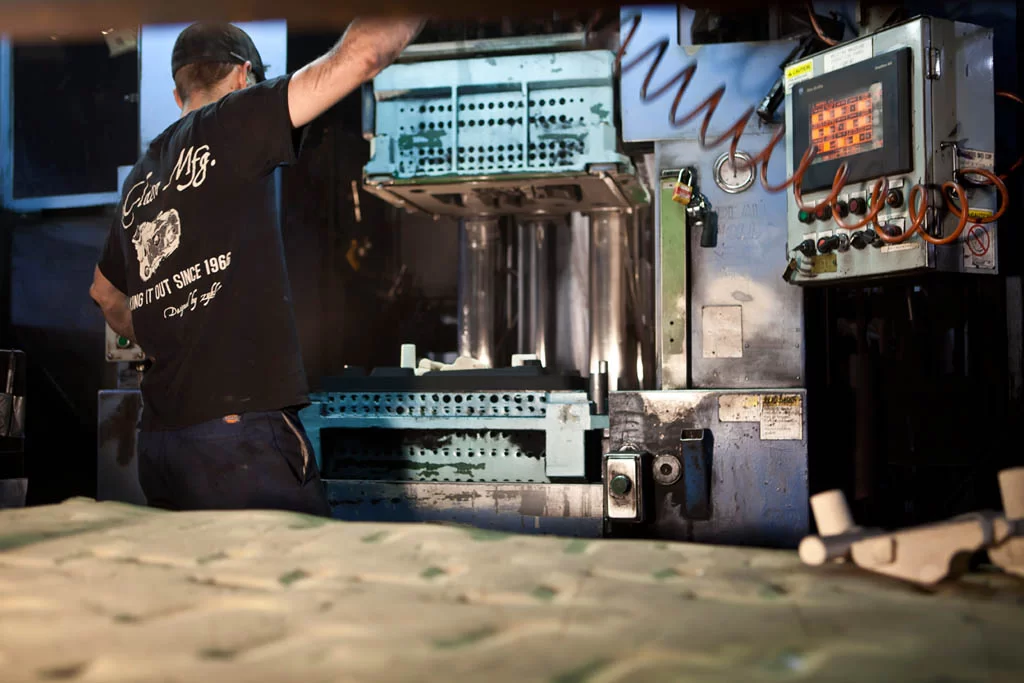 Our in house automation engineering team consistently sets new industry standards thru controls implemented, robots deployed, and technology advanced, that scales extensively throughout the foundry and machine shop for operations.  LeClaire's customer diversification strategy, controlled strategic growth, and resistance of financial leveraging, provides their customers with a foundry / machine shop with proven financial stability, that they can serve all of their customers for the long term.  
Consistently putting profits from the business, back into the business thru significant year over year investments in molding equipment, real time x-ray, CNC's, CMM's, robotics, plant expansions and process improvements, provides the ability to produce a consistently quality product, porosity-free, and delivered 98% on time year after year.