Core Box Design and Production
LeClaire Manufacturing knows how to make a robust sand or permanent mold casting cores. As a matter of fact, we make the most complex core boxes and assemblies for aluminum castings in the country. Our largest core assembly consists of 21 cores and 4 chills, and was assembled to make a leak-tight braking component.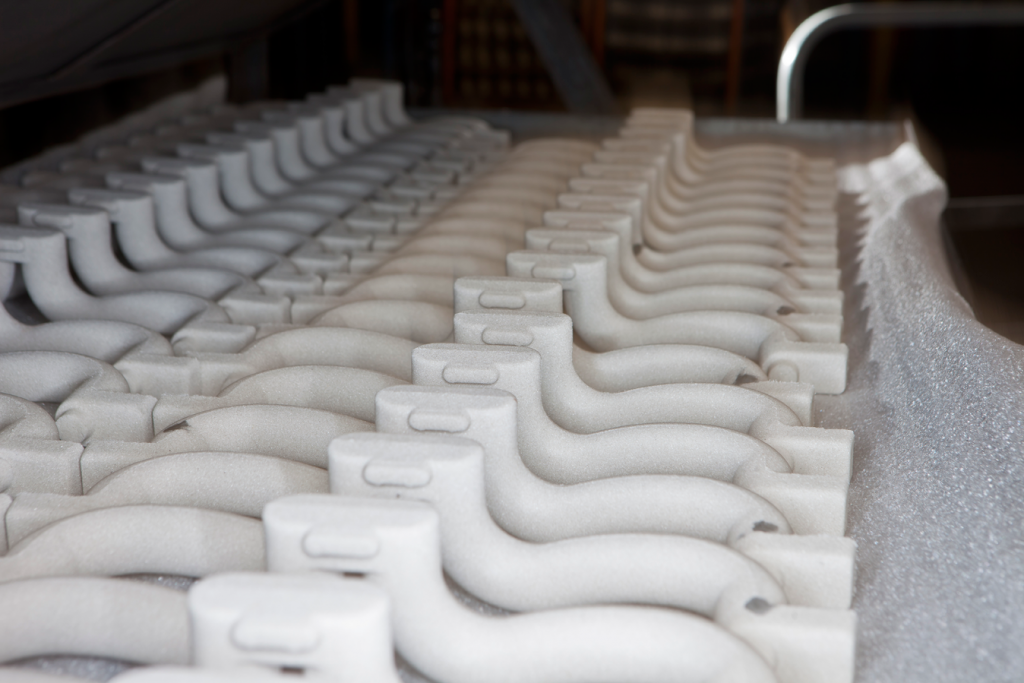 Our experienced, highly skilled design team assists in developing core concepts. Our core making capabilities offer maximum flexibility — whether the design calls for a top- or side-blow core machine, or hot box core, cold box core or Isocure™ core processes, we do it all!