Designed and Built to Prevent Leaks
Valves and pumps simply cannot leak. Utilizing highly controlled processes, LeClaire Manufacturing is a valve casting manufacturer providing reliable, pressure-tight and porosity-free aluminum valve castings to customers worldwide seeking the highest-quality products.
Aluminum Valve and Pump Castings Keep Industry in the Flow
Valves and pumps are critical components in any industry and application where fluid movement is required, which covers nearly any structure imaginable: residential buildings, business and office buildings, manufacturing facilities, laboratories, and many more. Valve and pump quality and reliability are critical to the uninterrupted, day-to-day operation of buildings and businesses. In many cases, failure can also present a safety hazard and thus must be avoided at all costs.
We are well-versed in the manufacturing of many types of aluminum valve castings, including ball valve casting and gate valve casting. As an experienced aluminum valve manufacturer, we are able to provide you with the greatest range of options to suit your needs.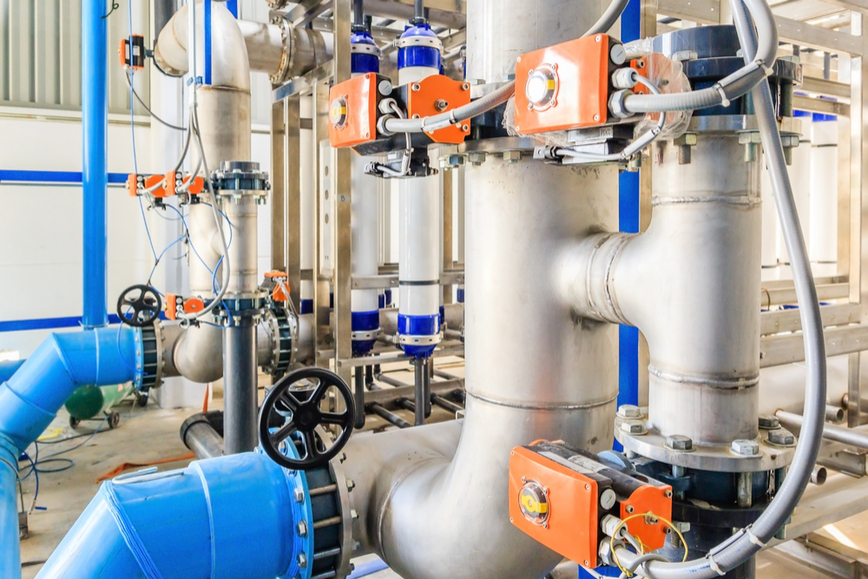 Benefits of Aluminum in Valve and Pump Manufacturing
Aluminum castings provide numerous benefits over other materials, many of which make them ideally suited to valve casting manufacturing. These benefits include:
Lightweight yet high-strength material properties
Resistance to extreme temperatures, allowing for reliable, safe operation
Aluminum alloys offer the most optimal corrosion resistance (a requirement for fluid handling applications) among typical casting material choices
Extremely close conformity to designs and patterns, reducing the amount of finishing process required to meet your exact specifications
Why Choose LeClaire Manufacturing?
We provide you with a "one-stop" experience from the first steps of your valve casting process to final delivery of your product. Our process for creating leak-proof valve and pump castings includes the following steps:
Consulting on the initial design or working with you to optimize an existing design
Manufacturing high-quality tools to ensure porosity-free production
Producing the casting on advanced, state-of-the-art molding machines that ensure the best results for our customers
Heat treating the casting using today's industry leading process
Machining the casting to the exacting specifications required for proper operation of pump and valve systems
To learn more about how LeClaire Manufacturing can help with your valve and pump needs, request a quote today.