Heat Treating Equipment
At LeClaire Manufacturing, our heat treating is performed in-house. We utilize a drop-bottom heat treat system as well as other heat treat systems that provide superior mechanical properties to meet the most challenging FEA requirements. Repeatability and process controls are critical, and having this all under one roof means increased visibility and controllability. We undertake in-house, tensile testing of test bars with every heat-treating batch, assuring that your T4, T5, T6 or T7 heat treat tempering is consistent, every time.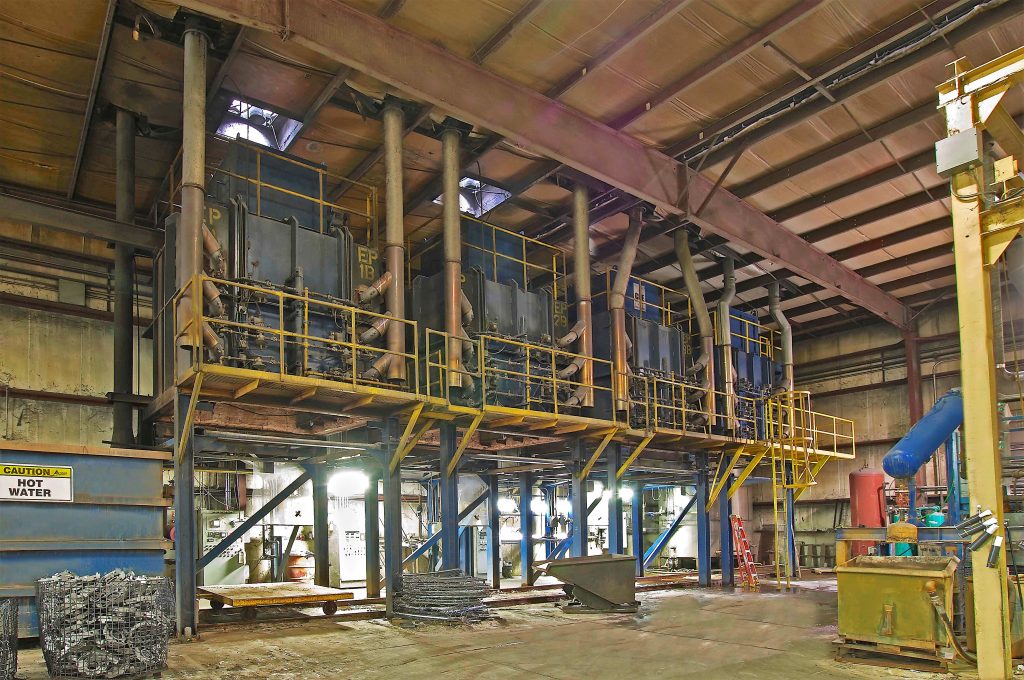 LeClaire Manufacturing continually invests in the latest foundry technology and equipment. Our heat treat systems include a system that shortens the hardening process by hours while maintaining excellent results. Our drop-bottom heat treat allows for quick quenching, which translates into higher mechanical properties and consistent hardness throughout the casting.