LeClaire Is on the Right Track
Commonly thought of as a steel and iron casting industry, locomotive companies are turning to aluminum casting solutions as continuous advancements are made in aluminum alloys. The high strength-to-weight ratio found in today's aluminum alloys, which boast a density of around one-third that of steel or iron, makes using aluminum advantageous in applications requiring high strength and low weight.
Aluminum castings from LeClaire Manufacturing are frequently used in railway manufacturing, as railway equipment manufacturers continue to take advantage of the benefits of aluminum in train construction. We are able to provide a broad range of aluminum alloys for many applications in railroad rolling stock manufacturing, including structural components, brakes and more.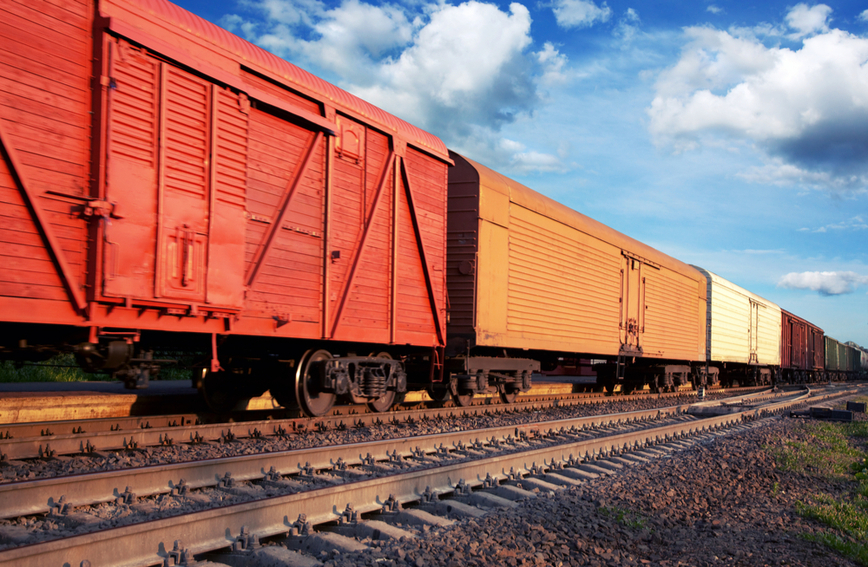 Uses of Aluminum Alloys in Railway Manufacturing
Aluminum alloys are used by rail manufacturing companies in several ways, across a number of applications.
In passenger trains, rail manufacturing companies typically make use of aluminum in:
Train body construction
Load-bearing structural apparatuses
Pneumatic components
And more
The high strength of aluminum means that it can also be used in heavy-duty freight train applications. Railway parts manufacturers now incorporate aluminum construction into:
Hollow-wall construction for movable freight train doors and walls
Body construction
Welding material
And more
The Benefits of Aluminum for Train Parts Manufacturers
In the rail industry, lower mass results in greater load capacity and reduced fuel consumption. This lower mass and the corrosion-resistant characteristics of aluminum have brought aluminum castings to the forefront of locomotive applications. LeClaire Manufacturing's ability to make pressure-tight, highly cored and porosity-free aluminum castings has positioned us as a key supplier to the rail industry.
Additional benefits of lower mass, and of aluminum construction in general, include:
Easier handling in freight applications, such as enabling a single person to manipulate parts made from aluminum
Very high corrosion resistance thanks to the natural oxidation process present in aluminum
More sustainable production with easy recycling of excess aluminum
Punch Your Ticket With LeClaire Manufacturing
We're ready to work with you at every step of your railway manufacturing process — from design to mold production to final delivery. Our proven experience in the field of aluminum provides us with extensive expertise in alloy selection, industry-specific considerations, efficiency in production and final delivery of your product. Our production work is done 100 percent in-house, so you know that you're receiving signature LeClaire Manufacturing quality with every aspect of your project.
For more information about how we can assist you, request a quote today.